4 Pics 1 Word
Do you like word games? Do you like picture quizzes? Then give 4 Pics 1 Word a try!
Each word puzzle contains four pictures that have one word in common.It's that easy and that challenging!
Play hundreds of picture puzzles that become more challenging as you progress.
The more word puzzles you can solve, the more levels you will unlock.
Challenge your family and friends to see who can solve the most word picture puzzles.
Exercise your brain with 4 Pics 1 Word every day. Take this challenge and you will see the difference!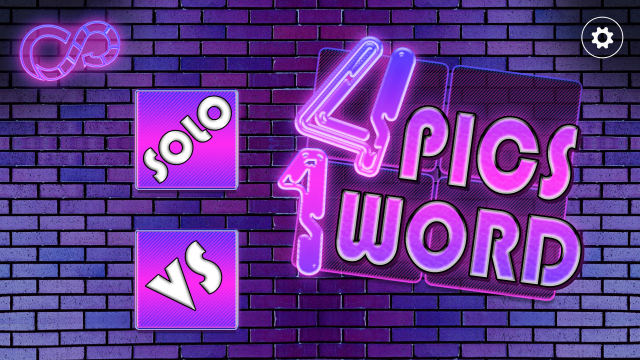 Game Play
Play by yourself or against a friend. Choose between 1 and 2 players.
The game starts with 400 points per player.
Guess the word that links the four pictures by selecting the letters
Earn extra points if you spell the word within the 20 second time clock
Player versus player where the player with the highest score wins the game
Note:
If you use the "help" button then your score will be decreased by 60 points.
Add a random letter and your score will decrease by 80 points.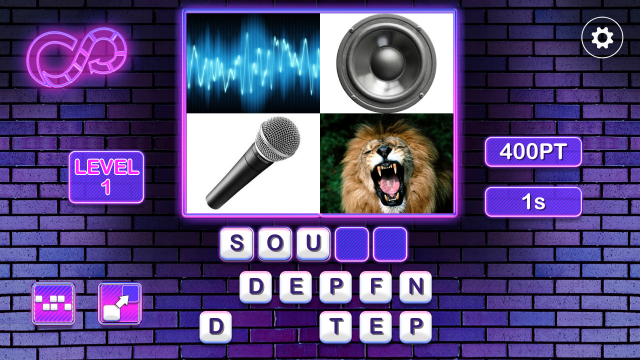 Features
• One or Two player Local games
• 10 levels of play
• Cerebral Gameplay for all ages
• Designed and optimized for the Infinity Game Table