The Infinity Game Table
The Future
Of Game
Night Is Here
Play digital versions of iconic classics, discover new
favorites, and much more. All at your fingertips!
Access your favorite games now, with many more to be added!
*Game availability could be subject to licensing restrictions based on geography.
© 2023 Hasbro Gaming, Inc. Games shown are a registered trademark of Hasbro Inc. All rights reserved.
Here's why The Infinity Game Table and Infinity Game Board
have changed game night:
Up to 6 Players
Play on your own, or gather around and join in the fun! Select games can accommodate up to six players in-person, or virtually with your friends worldwide.
Wifi Enabled
Play with your friends from across the globe! Connect their Infinity Game Table to yours over Wifi, for remote gameplay.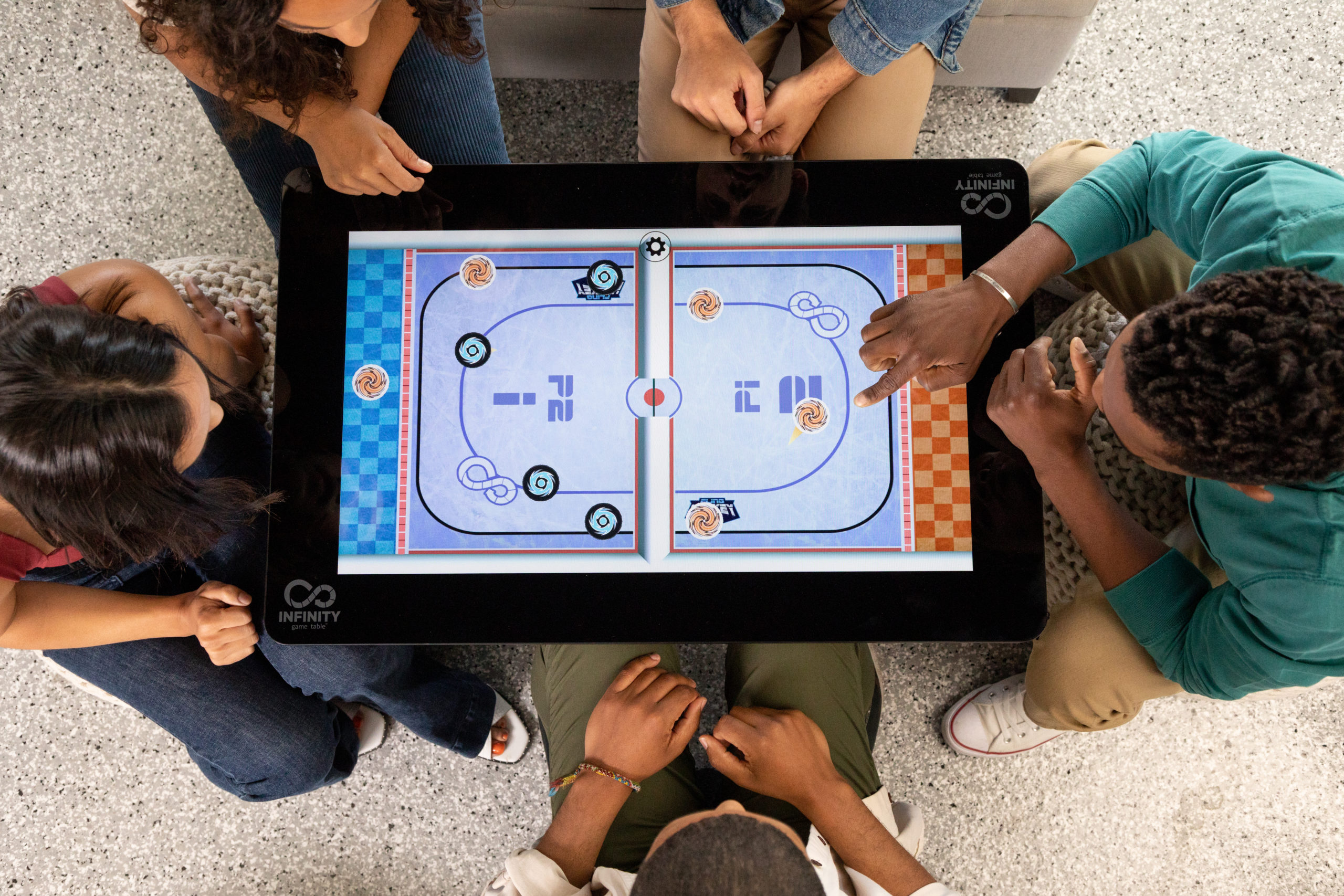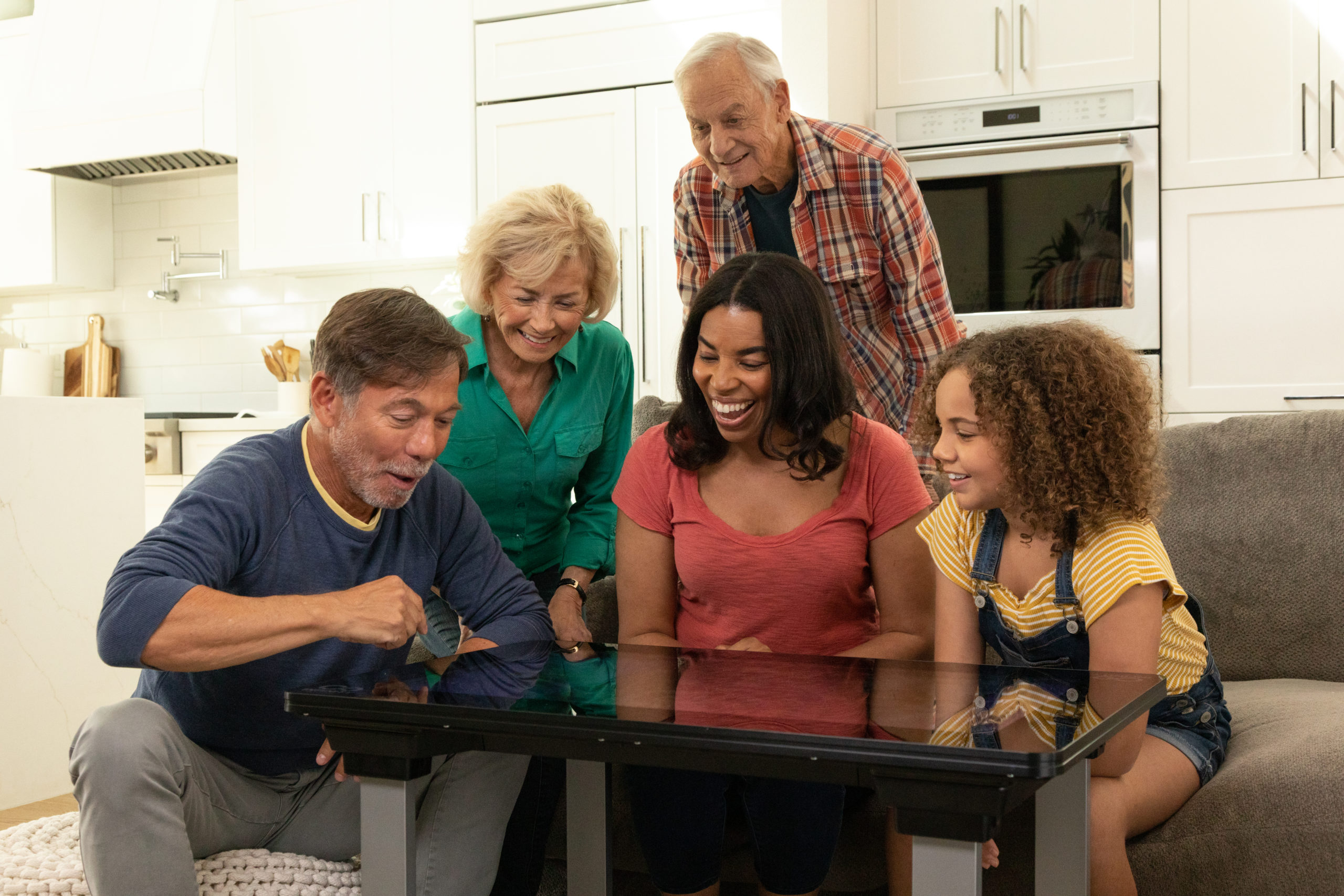 Tactile Feedback
Providing next level immersive gameplay, haptic feedback sensors accentuate everything from a roll of the dice to a victorious move.
Dynamic Zoom
Many games have an additional feature of automatic zoom during game play.
High Res Screen
A gorgeously crisp, vivid display provides realistic depth and texture to the Infinity Game Table's vast and expanding library of titles.
Removable Legs
Want to play on your living room table? No problem, the Infinity Game Table's legs are easily removable, becoming an instant table top game board.
Friends. Family. Memories.
For generations, board games have brought people together through the shared experiences of learning, strategy, patience, consideration, teamwork, and straightforward fun. Memories and lifelong relationships are made while playing.
The Infinity Game Table modernizes gameplay, taking play to the next level. Simple one time set up. A massive, ever expanding library of games, activities, and much more. This is game night reimagined.
Easily
Connect.
Add new games. Play anyone from anywhere. Every Infinity Game Table is WiFi enabled, opening up endless entertainment.
Want to discover a new game? Access it instantly through the online store. Ready to take on an opponent somewhere else in the world? Connect your table to theirs, remotely.