MAN YOUR BATTLESTATIONS TO SINK THE OPPONENT!
BATTLESHIP, a timeless 2 player game, set on the open ocean as two fleets go head-to-head in an epic battle.
Make strategic guesses and fire upon the opponent in hopes of a direct hit.
Sink and destroy the opponents full fleet to win the war.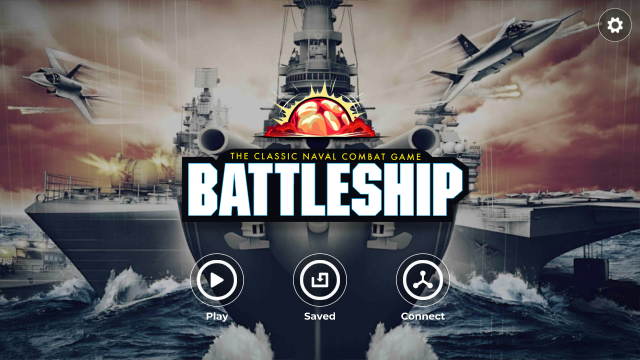 AN EXPLOSIVE INTERACTIVE VERSION OF THE CLASSIC STRATEGY GAME:
Each player strategically positions their fleet
Players take turns firing shots at each others ships
A fog covers the sea battleground. Firing on a particular space will clear it and reveal a MISS (WHITE PIN) or DIRECT HIT (RED PIN).
• To sink a ship you must HIT every space the battleship occupies.
• The battle is won when a player sinks all FIVE (5) of the opponent's battleships.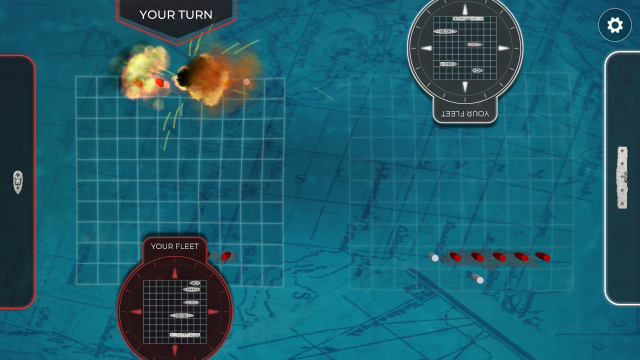 GO INTO BATTLE WITH THESE STRATEGIC HIGHLIGHTS:
• LOCAL MULTIPLAYER or CONNECTED PLAY experience for 2 people.
• Dynamic and engaging game board
• Designed and optimized for the Infinity Game Table
• Awesome ship sinking animations.
• The gameplay has been designed like a tightly run ship, everything is in order, and players just need to be strategic and start firing! Hey, "you sunk my Battleship!"
BATTLESHIP is a trademark of Hasbro and is used with permission. © 2023 Hasbro. All Rights Reserved. Licensed by Hasbro.