Block Breakerz
Block Breakerz is a fast-paced block-breaking arcade game crafted specifically for the Infinity Game Table!
Compete solo or against up to three of your friends in 4 different game modes that will have you playing 'just one more round' for hours on end.
Block Breakerz is a frantic and fun game for the whole family and will be a great addition to your Infinity Game Table library.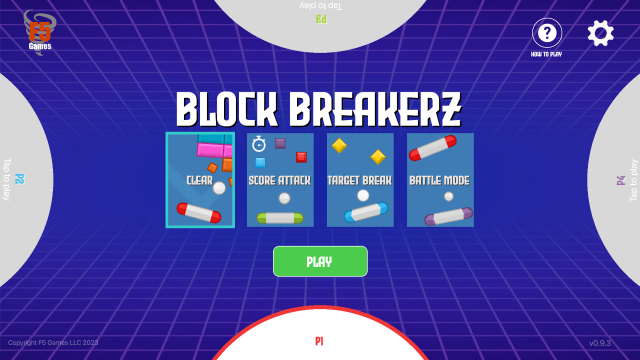 Game Play
Block Breakerz plays like a blend between the arcade hit Breakout and Hungry Hungry Hippos! Up to four players compete against each other by deflecting balls into the play area to destroy blocks, break targets, or inflict damage on other players.
It couldn't be easier to play; just drag your paddle back and forth to deflect balls toward blocks or targets.
But to be a Block Breakerz Master, you'll need to learn how to position your paddle to bounce balls right where you want them to go.
4 Game Modes:
Clear - Clear all blocks from the screen as quickly as possible. Highest score wins!
Score Attack - It's a race to hit the score target before anyone else. The first player to hit the target wins the round!
Target Break - In this mode, you can only score points by striking the golden targets in each level. Once all the targets are destroyed, the game ends and the highest score wins.
Battle Mode - Welcome to Battle Dome!
In this mode, each player must defend the line behind their paddle at all costs because three hits and you are out. The last player left standing is the winner.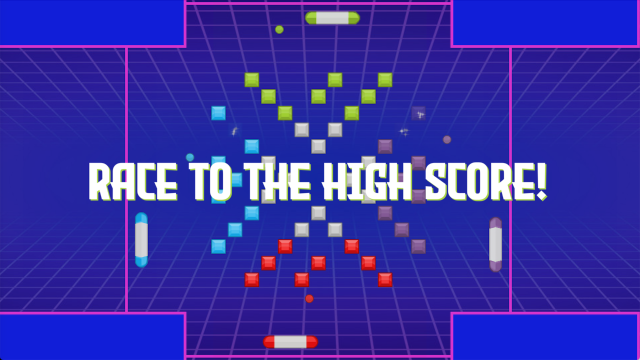 Features
• Multiplayer: Play solo to set a high score or with up to 4 players at a time to make it a party
• 4 Game Modes: Play Clear, Score Attack, Target Break, or Battle Mode with your friends
• Fun for the whole family: Easy to pick up and play for all ages
• Drop in and Drop Out: Players can quickly jump in or out between matches
• 24 different levels across 4 game modes
Designed and built for the Infinity Game Table by F5 Games, LLC