Bowling Solitaire
Bowling Solitaire is a mathematical card game that simulates a game of 10-Pin Bowling.
Bowling Solitaire is based on a design by renowned games designer, Sid Sackson.
It was first published in his 1969 book, A Gamut Of Games.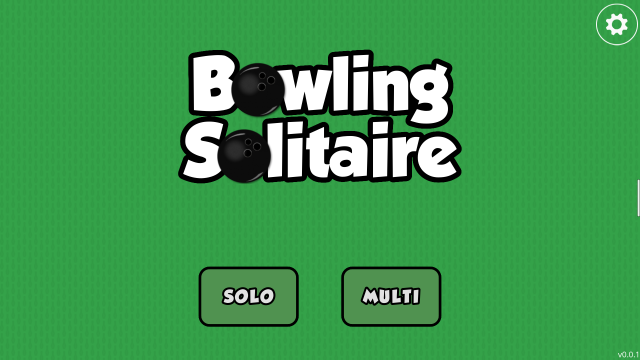 Gameplay
The objective, like in real bowling, is to knock down as many pins as possible.
For each frame, 10 Pin cards are dealt out and the remaining cards make up the three Ball piles.
You clear pins by totaling up the numbers on up to 3 cards. If the last number of the total of the Pin cards
matches one of the Ball cards, you touch those Pin cards and then the Ball card to remove them.
For example, if the Ball card is a 2, and the total of your Pin cards is 12, you have a match.
Clear all pins in a frame to score a strike or spare and earn bonus points!
Can you score 300 points for a perfect game?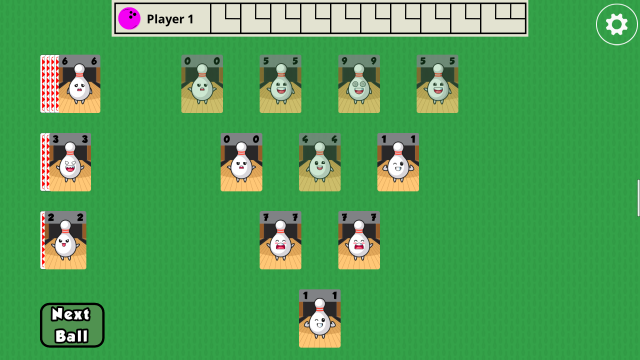 Features
• Unique and engaging game play.
• Automated scoring so players can concentrate on getting the highest score.
• Four friends can play together in multiplayer mode.
• Assign player names to a ball so you can reuse it again.
• Helps kids with their basic math skills.
Designed, developed and optimized for The Infinity Game Table by John Rassa