THE GAME WHERE EVERY LETTER COUNTS!
SCRABBLE is the world's definitive word game. Challenging and entertaining family fun as 2 - 6 players take turns placing words horizontally or vertically in a crossword formation. Once all the tiles are placed, the player with the most points is the winner.
The INFINITY GAME TABLE is a revolutionary way to play the games you love - LOCALLY or COLLABORATIVELY online.
**Disclaimer: Due to licensing restrictions, SCRABBLE gameplay will only be available to those playing in the United States of America and Canada.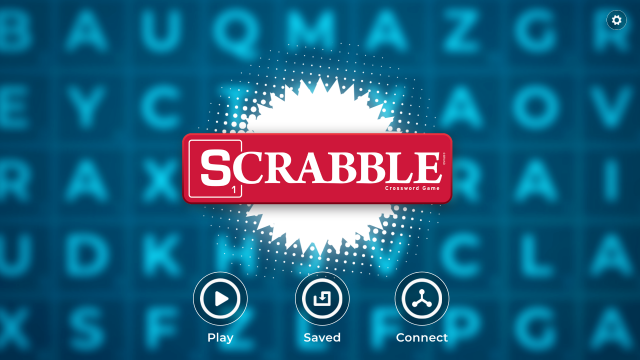 A W-I-N-N-I-N-G INTERACTIVE VERSION OF THE ORIGINAL SCRABBLE GAMEPLAY:
• Players are given 7 Letter Tiles on their RACK.
• The first word must be placed down over the center STAR/DOUBLE WORD multiplier.
• Players take turns laying down words, exchanging Letter Tiles or passing.
• Using all SEVEN (7) Letter Tiles in one turn is a BINGO and awards 50 ADDITIONAL BONUS POINTS.
• The game ends when the tile bag is empty and a player has placed their last Letter Tile.
• The person with the most points is the champion.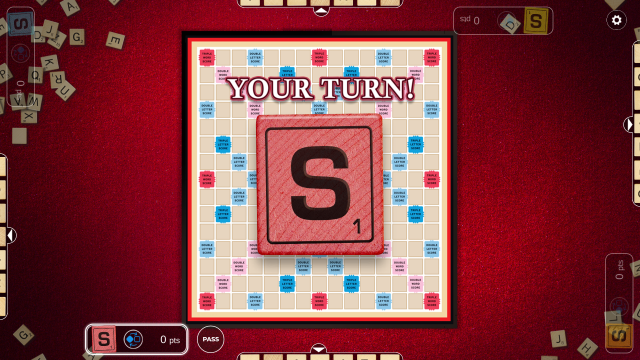 IT'S THE POPULAR CROSSWORD GAME, BUT IMPROVED WITH THESE DIGITAL HIGHLIGHTS:
• LOCAL MULTIPLAYER or CONNECTED PLAY experience for 2 - 6 players.
• Game board auto-rotates to the active player.
• Automated rules & scoring.
• Automated dictionary validation / spell check.
• The players' Word Tiles are hidden, tapping the tray will reveal its letters.
• No end of game tile clean up needed!
• The gameplay is smooth, with the 'drag to place tiles' mechanic providing an authentic board game experience & much more!
SCRABBLE, the associated logo, the design of the distinctive SCRABBLE brand game board, and the distinctive letter tile designs are trademarks of Hasbro in the United States and Canada. © 2023 Hasbro. All Rights Reserved. Licensed by Hasbro.