Toon Tanks
KABOOM! YOU ARE UNDER ATTACK FROM DANGEROUS ENEMIES ON ALL SIDES!
Shoot, smash, and explode your way through 75 action-packed levels!
Speed through levels, fighting a variety of unique enemy tank types- shot gunners, machine gunners, and massive boss tanks.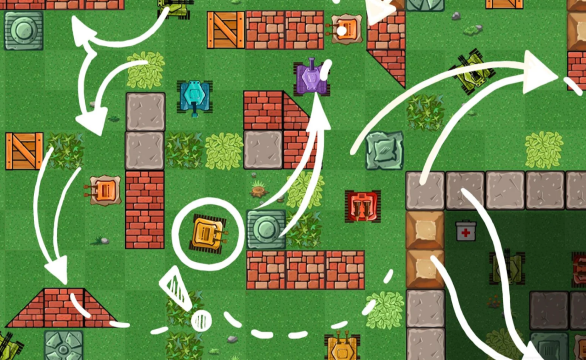 Game Play
Hours of gameplay and infinite replayability!
Unlock new, powerful weapons and upgrade your vehicle for more firepower!
Unlock endless modes and fight against waves of progressively more difficult enemies.
Collect cash bounties and achievements.
You can also create your own levels to play in the sandbox level creator!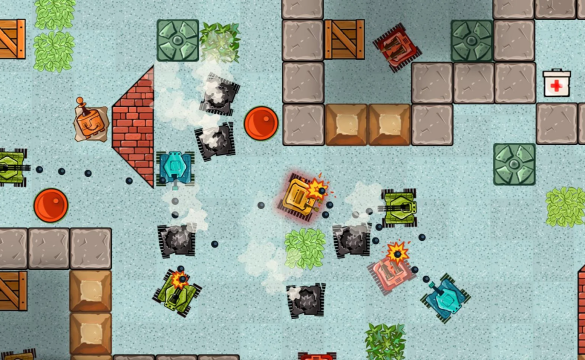 Features
• 75 unique and challenging levels
• Rewarding progression system
• Unlock new weapons and upgrade tank speed and armor
• Infinite arena mode, fight against endless waves of enemies!
• Sandbox level creator, add enemies and terrain to practice your shooting skills.
• Achievement system for in-game accomplishments
• Instructive in-game tutorial for new players
• Simple, responsive controls
• Beautiful, engaging graphics and sound.
• Optimized for the Infinity Game Table
Developed by Wowsee,LLC