Silvestre
You are Agent Silvestre, fighting the forces of evil through three levels of jungle warfare.
Silvestre is a jumping and shooting game where you must plan your moves to make sure you are shooting at the right places and moving quickly through the levels.
Enemy forces will challenge you with every move.
Use the items in the level to destroy enemies, refill your health meter and improve your arsenal as you navigate the game.
Can you survive the challenges of Silvestre?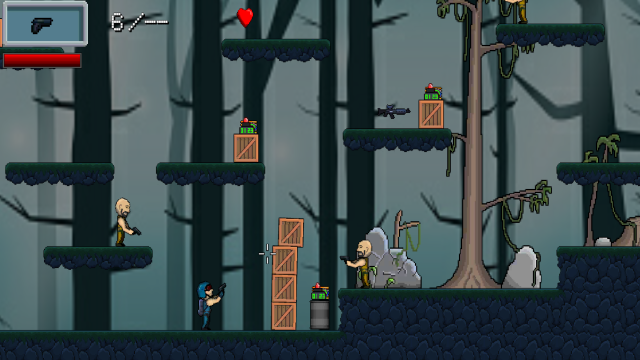 Game Play
Use the left, right and up arrows to move your player through the levels.
Use the targeting cross hairs to fire your weapon. It will automatically aim at the closest target, which may not be where you think it is.
Use the other buttons to reload, change weapons or pick up new weapons along the way. You may need to drop one weapon when you do.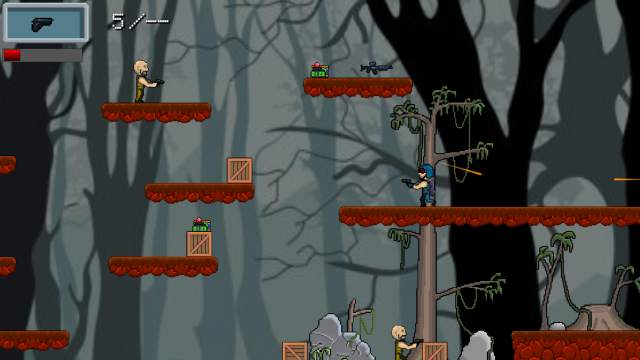 Features
• Single-player running, jumping, and shooting action.
• Three levels filled with danger and surprises.
Designed by George Games