THE MOST ENTERTAINING CASINO GAME YOU'LL EVER PLAY!
MATCH52 is a brand-new CASINO GAME with the EXCITEMENT of CRAPS, the ANTICIPATION of TEXAS HOLD 'EM, and it's as easy to learn as ROULETTE.
Place your wagers and DEAL! WHEN will it MATCH?!?! The anticipation is thrilling…I hope it will last!
MATCH52: THE KING OF CASINO GAMES!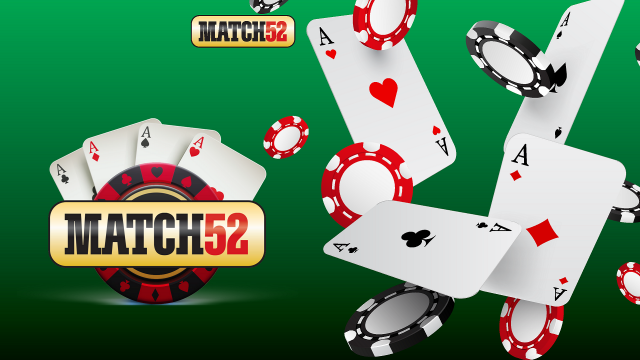 GOT A MATCH?
Did you choose EASY STREET, LUCKY LANE, FORTUNE'S PATH or GAMBLER'S ROW?
Perhaps you chose a suit bet…HEARTS, SPADES, CLUBS or DIAMONDS? RED or BLACK?
Did you hit the NO MATCH?!?
MATCH52 is EASY TO PLAY and EASY TO WIN!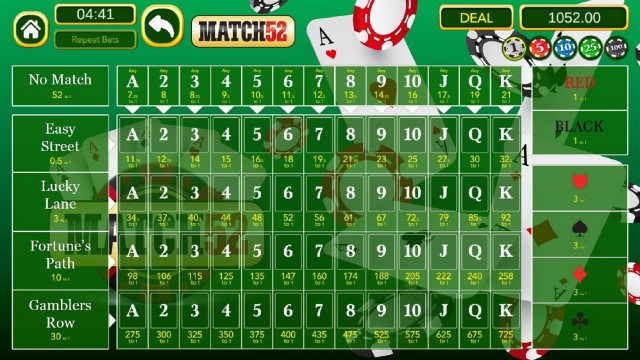 THE HIGHEST PAYOUTS OF ANY CASINO GAME!
High-Rollers will love a chance at 725 to 1 for a GAMBLER'S ROW KING hit! Safe players can wager on RED/BLACK-the SAFEST BET at the CASINO (wins except for NO MATCH). MATCH52 has something for EVERYONE!
GAME. SET. MATCH52!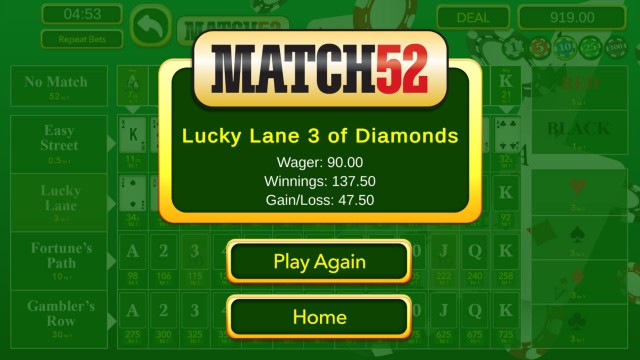 For Hasbro Games: © 2021 Hasbro Gaming, Inc. Games shown are a registered trademark of Hasbro Inc. All rights reserved.
© Tastemakers, LLC