BE THE BIGGEST GOTHAM CITY PROPERTY TYCOON ON THE BLOCK!
One of the bestselling board games of all-time, MONOPOLY has delighted players for generations and now you can play MONOPOLY BATMAN on the one of the most exciting digital gameboards around. Roll the dice to travel the board to snap up GOTHAM CITY properties.
IT'S A CLASSIC MONOPOLY GAME, BUT SUPER RICH WITH THESE HIGHLIGHTS:
• BATMAN theme.
• LOCAL MULTIPLAYER or CONNECTED PLAY for 2-6 people.
• Interactive 3D animated dice.
• Eight 3D classic player Tokens
• An automated Banker
• Smooth gameplay with adjustable House Rules to play the way you like.
• A dynamic, visually stunning animated game board.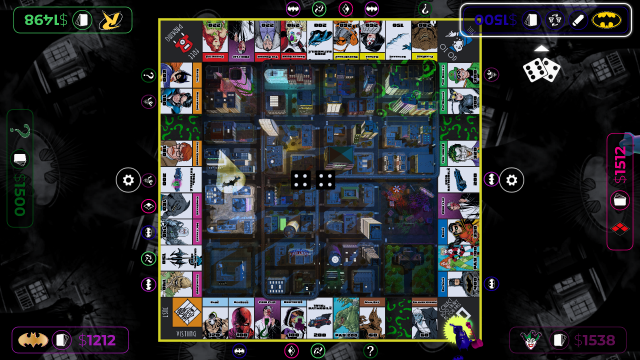 FOR BATMAN FANS: AN INTERACTIVE VERSION OF THE ORIGINAL MONOPOLY GAMEPLAY
Participate in auctions to collect all the properties of one color, then develop them with BAT SIGNALS and WAYNE TOWERS to become the wealthiest player all while bankrupting the competition to win the game.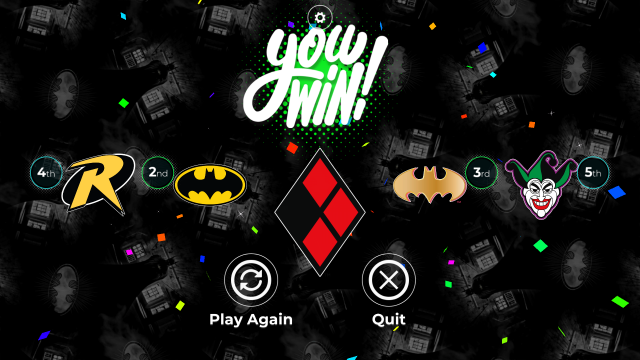 For Hasbro Games: © 2021 Hasbro Gaming, Inc. Games shown are a registered trademark of Hasbro Inc. All rights reserved.
© Tastemakers, LLC