WITH A LITTLE LUCK & STRATEGY - YOU'LL GET THE RIGHT ROLLS!
A fast-paced, dice game, YAHTZEE is for 2 - 4 players. Take turns rolling FIVE (5) dice up to 3 times to try to make one of the THIRTEEN (13) preset combinations such as 3 of a Kind, Full House, Small Straight or YAHTZEE to name a few. After 13 rounds, the player with the most points is the lucky winner.
The INFINITY GAME TABLE is a revolutionary way to play the games you love - LOCALLY or COLLABORATIVELY online.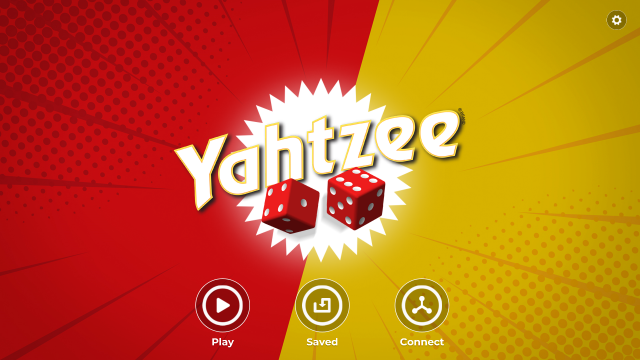 AN INSANELY AWESOME INTERACTIVE VERSION OF THE ORIGINAL GAME:
• Players select the color of Shaker to use/represent them in-game.
• On a turn a player is given FIVE (5) dice and prompted to roll. They will have the opportunity to keep selected dice and then re-roll 2 more times in order to try and make one of the THIRTEEN (13) dice combinations on the SCOREBOARD.
• If a player racks up 63+ points in the Tier 1, they will earn a BONUS of 35 points.
• The game ends after the 13th round, The player with the most points wins.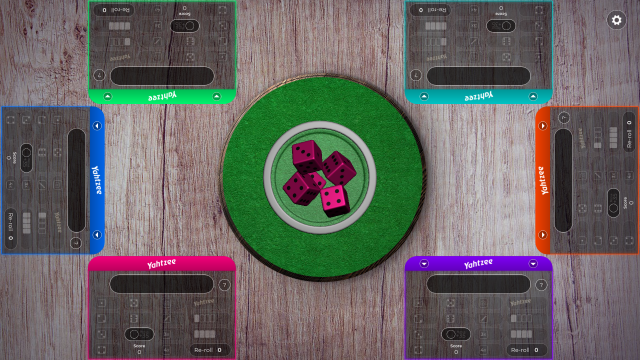 COMBINATIONS ARE BROKEN INTO 2 TIERS.
• LOCAL MULTIPLAYER or CONNECTED PLAY experience for 2 - 4 players
• 3D animated dice
• Player Dice Shaker selection
• Automated rules & scoring so players can concentrate on just rolling with it
• Scorecards will be updated during a turn to highlight/help the player make a decision which combination to try for and garner the most points.
• The game play is seamless with automated scoring, yet this digital version let's you play face-to-face for an authentic board game experience.
YAHTZEE is a trademark of Hasbro and is used with permission. © 2023 Hasbro. All Rights Reserved. Licensed by Hasbro.