USE YOUR MEMORY TO OBSERVE, REMEMBER & REPLAY!
Test your memory with the pop culture classic SIMON. Play alone or with up to 3 friends. Players watch a color sequence on the FOUR (4) Color Buttons, then repeat it. As the game progresses, the sequences lengthen and increase in speed to become more challenging. Make a mistake and the game ends.
The INFINITY GAME TABLE is a revolutionary way to play the games you love.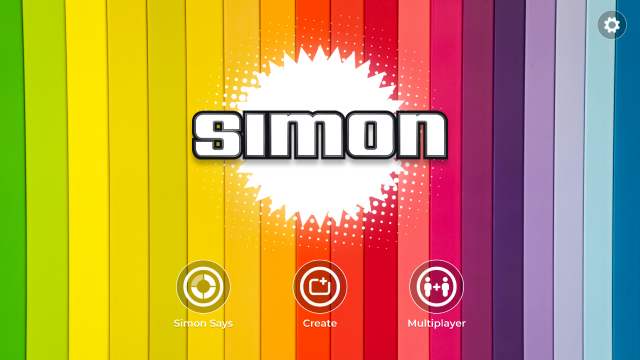 A GROOVY INTERACTIVE VERSION OF THE RETRO CLASSIC SIMON GAMEPLAY:
• In SIMON SAYS mode, players watch a COLOR SEQUENCE, then press the COLOR BUTTONS to repeat it.
• With each progressive round the sequences increase in length, and at certain rounds will increase in speed.
• In CREATE mode, the player is the one to add a new color to a sequence.
• MULTIPLAYER mode is for 2-4 players, and it's where each player selects and is responsible for pressing that color ONLY during the game.
• Press an incorrect Color Button in a sequence and the game ends.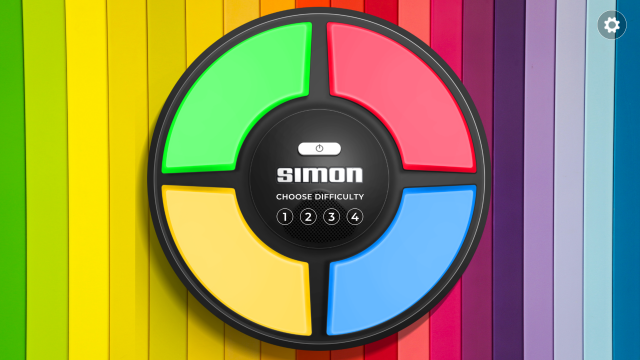 THE TIMELESS MEMORY GAME, BUT BETTER WITH THESE HIGHLIGHTS:
• LOCAL MULTIPLAYER experience for 1 - 4 players.
• Realistic & dynamic 3D game board.
• 3 Game Modes: SIMON SAYS, CREATE, MULTIPLAYER.
• Multiple gameboard color options in addition to the Classic (Blue, Yellow, Red & Green) - available in SETTINGS.
• Classic SFX for correct/incorrect completion of a sequence, and buttons.
• An authentic animated version of the classic electronic memory game, but no AA batteries required!
SIMON is a trademark of Hasbro and is used with permission. © 2023 Hasbro. All Rights Reserved. Licensed by Hasbro.