Basket Rivals
Are you ready for the wildest game of basketball you've ever played? Well then get ready for Basket Rivals.
This game features a unique jumping and shooting play mechanic where your arms spin and you jump wildly trying to get control of the basketball.
Your opponent will be doing the same and constantly stealing the ball from you.
When you have the ball, maneuver into position and time your shot to slam a DUNK from full court or right at the basket.
Fun, frantic gameplay will keep you coming back for more.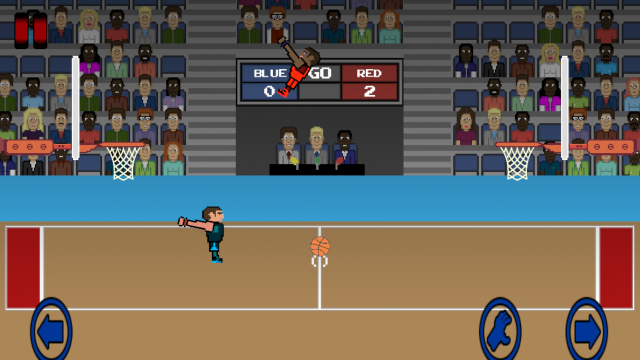 Game Play
You can play single player against an AI opponent or one on one with your friends.
Each player has three buttons at the bottom of their position.
• Spin Left
• Spin Right
• Shoot
Use the arrows to move your player offensively or defensively.
Get close to the other player to steal the ball then move towards your basket to try and score.
You can shoot from anywhere on the court using the Hand icon.
Be careful though, because if you shoot at the wrong time you might score for the other team.
First player to 7 points wins!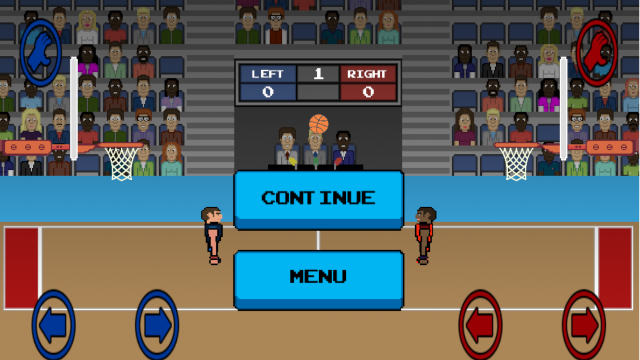 Features
• Single or Two-player games
• Simple controls
• Frantic basketball action
• Fun for all ages
Designed by George Games