Mancala
Get back to basics and play the classic game of Mancala on your Infinity Game table.
The term Mancala is used to describe a large family of two player games dating back to many different cultures.
The version you'll be playing here is called Kalah, a modern version developed in the early 1900s in the United States.
This version of the game is played with small jewels, but historically it can be played with anything from beads to small stones and the game board can be a small board with pits in it or even something drawn onto the ground.
The objective of most versions of Mancala is to capture all or some set of the opponent's pieces.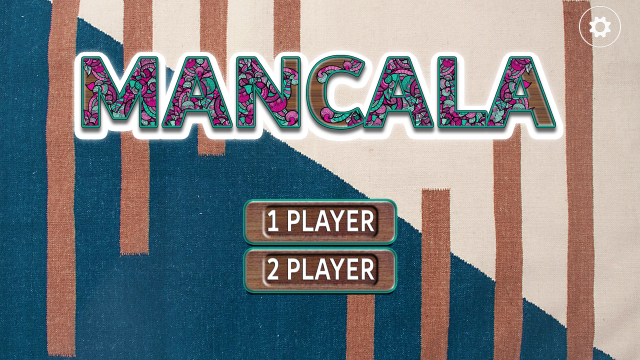 Game Play
● There are 6 small holes (pots) on both sides, each hole contains 4 stones at starting of the game and each player has their own Mancala pot.
● Play your move by tapping on one of your 6 pots, you will get a free turn if your last stone lands in your Mancala pot.
● You can capture all of the opponent's stones from a hole by landing your last stone in front of opponent's hole. Captured stones will land in your Mancala pot.
● The game ends when all six holes (pots) on one side of the Mancala board are empty.
● The player who captures more stones in his Mancala pot wins.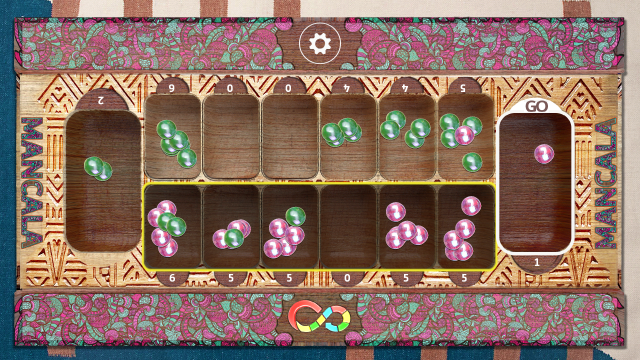 Features
● Take on the CPU in One Player Mode
● Choose from Three difficulty levels in One Player mode
● Face off against a friend or family member in LOCAL Two player mode
● Designed and Optimized for The Infinity Game Table.