PIECE IT TOGETHER FOR THE BIG REVEAL!
Jigsaw puzzles have delighted people for generations as they hunt for and interlock the mosaic to reveal the final picture. A1UP Puzzles are a wonderful activity to keep the brain active and 'exercised'.
INFINITY GAME TABLE is the best way to play the games and activities you love!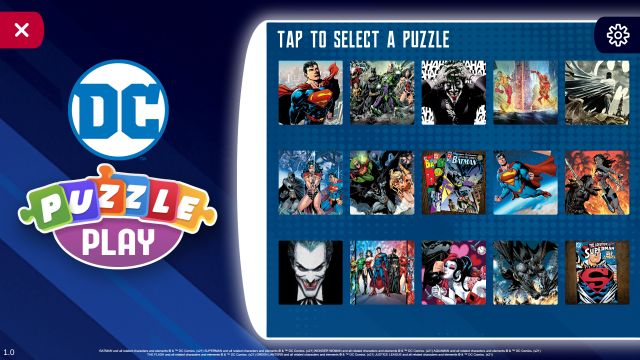 A DELIGHTFULLY CHALLENGING INTERACTIVE VERSION OF PUZZLE GAMEPLAY:
• Scroll through the puzzle options to make a selection and choose a size, then it will open in the PUZZLE screen.
• Sort through and drag a puzzle piece to a correct spot where it will 'click' into place permanently.
• Rotate a puzzle piece by tapping on it.
• Refer to Puzzle Guide to help place piece.
• The puzzle may take multiple sessions to complete depending on size.
• The puzzle is finished when all the pieces have been placed.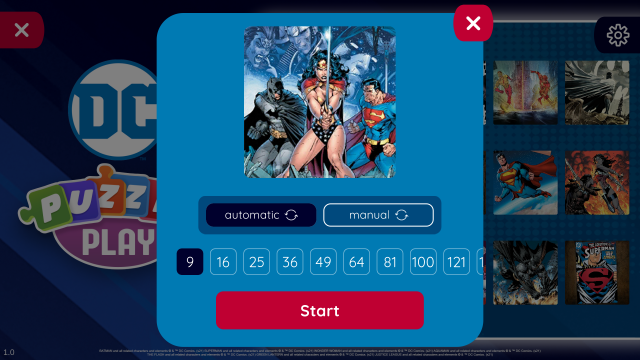 A CLASSIC PUZZLE EXPERIENCE BUT WITH THESE FUN HIGHLIGHTS:
• Single user experience
• Rotate, zoom in/out of the image
• Two (2) Piece Modes: ALL or EDGE ONLY
• Two (2) Puzzle Piece settings - Manual (click to rotate) or Automatic (rotates automatically).
• Puzzle Tools include: Hint feature (displays a valid move), Picture Guide, and Shuffle (clears out all incorrect pieces in the area).
• Background color selection
• Timer
• Relaxing music & SFX
• A GALLERY displays completed puzzles with the duration it took to finish.
• How To Play tutorial
• Ages: Suitable for everyone
• No frustrating missing pieces and no clean up!
• Endless hours of entertainment
All DC characters and elements © & ™ DC (s23)