Teridoku
Tetridoku is a casual puzzle game with a beautiful twist of elements from Sudoku and Tetris. Place your blocks onto the board to create and match the 9 sudoku blocks, or match lines horizontally and vertically. Peaceful, relaxing and challenging all at the same time!
Need more of a challenge? Try the Master mode which gives you a time limit to get your pieces played. Don't forget the pieces are also harder with more shapes to play!
Gameplay
Choose your favorite game mode, whether it be a simple relaxing game with standard pieces or something with a little more challenge, say timed and twisted pieces?
Use one finger to drag the pieces from the side and place them on the game board. Be careful to leave room for the next set!
Challenge other players or yourself to get the highest score and move yourself to the top of the leader boards!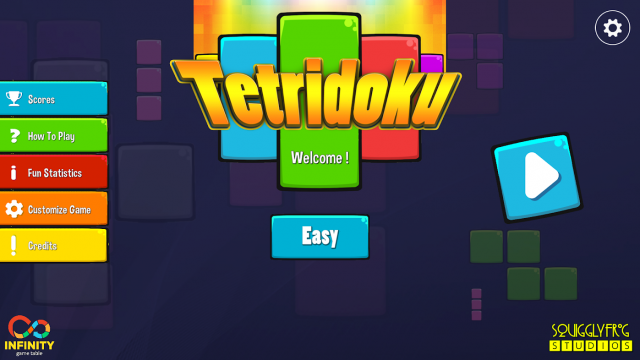 Features
• Addicting but relaxing gameplay
• Customizable backgrounds with more customizations coming
• Easy to learn, difficult to master
Designed and developed by Squiggly Frog Studios