6 ROWS, 7 COLUMNS, 4,531,985,219,092 POSSIBLE GAME SEQUENCES!
In CONNECT 4, two players get into a face-to-face OR side-to-side challenge to be the first to form a vertical, horizontal or diagonal chain of FOUR (4) discs, while trying to block the opponent from doing the same.
A timeless classic, this is considered a perfect game for teaching or honing strategy skills - and fun for kids of all ages. JUST BE THE FIRST TO CONNECT 4!
The INFINITY GAME TABLE is a revolutionary way to play the games you love - LOCALLY or COLLABORATIVELY online.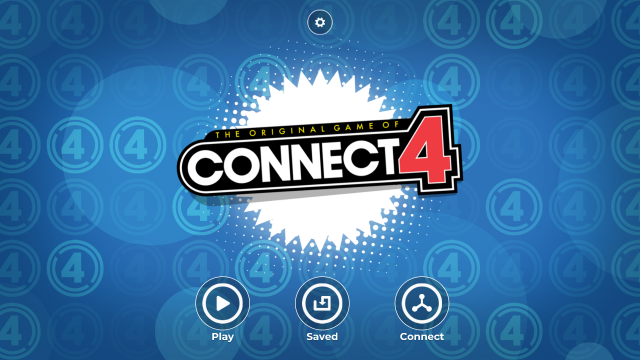 AN OUTSTANDING INTERACTIVE VERSION OF THE FAST-PACED CONNECT 4 GAME:
• Each player is represented by a their own colored Disc.
• Players take turns selecting which column to drop a Disc to lengthen one of their chains OR block an opponent from completing a Connect 4.
• The first player to form a Connect 4 (chain of 4 of their own Discs - vertically, horizontally or diagonally) wins!
• NO TWO GAMES WILL EVER BE ALIKE!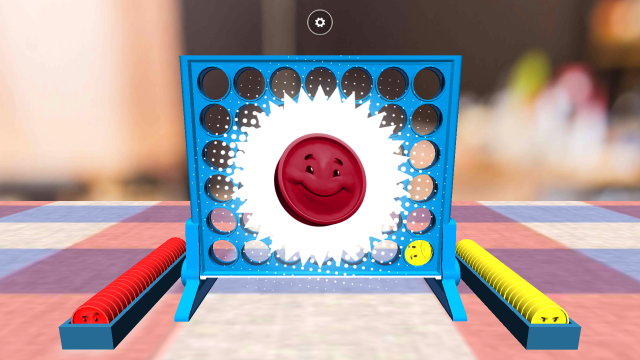 IT'S THE GAME YOU LOVE, BUT IMPROVED WITH THESE AWESOME HIGHLIGHTS:
• LOCAL MULTIPLAYER or CONNECTED PLAY experience for 2 players.
• Dynamic and engaging 3D game board.
• Nostalgia-driven player turn notification SFX & the gameboard flips to face the player whose turn it is. Remaining Discs will be shown at the bottom of the screen.
• The gameplay has been designed for seamless, fast-paced action - except you won't lose any discs or the rules.
CONNECT 4 is a trademark of Hasbro and is used with permission. © 2023 Hasbro. All Rights Reserved. Licensed by Hasbro.