CLAYTIME: Sliced Up
Do you enjoy slicing food but not the mess? Do you love the thrill of a good slicing challenge?
Welcome to CLAYtime: Sliced Up, the funnest food chopping game around!
CLAYtime: Sliced Up is a simple but challenging game where the goal is to dice the food with your finger before it disappears.
Play the role of a slice master and build up your score but beware the bombs!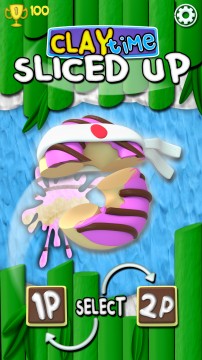 Gameplay
Swipe with your finger back and forth and up and down to carve up the food as it is launched from the bottom of the screen.
The amount of food pieces increases, the longer you stay in the game.
Try and slash multiple pieces of food for bonus points.
The more food you cut up, the more points you earn.
But be careful not to hack up any of the bombs as it will end the game.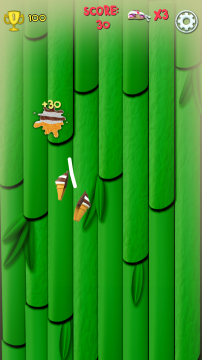 Features
• Single and two player games
• Simple but challenging gameplay
• Colorful Claymation-style graphics
• Designed and optimized exclusively for The Infinity Game Table