Pirate Battle
Ahoy there, Mateys! Are you ready to be feared as one of the most accurate shooters on the sea? Do you like blowing stuff up with cannons? Set sail on the high seas with this ship shooting game and face to ship battle.
Choose to be a lone wolf playing against 3 pirate ship shooter Bots or play against three of your friends.
Destroy your opponent's ships as they try to scurry past. But be careful not to shoot at your own vessels.
Pirate Battle is a simple, get back to basics shooting game where you pivot your cannon, draw back on your launcher and fire away.
Pirate Battle is a one to four player board game that is frantic, fun-filled, that is both simplistic and brilliant in equal.
Pirate Battle is game of action and accuracy where the goal is to blow up the most amount of your opponent's ships in a limited amount of time. Look for the "gold cannonball" in your launcher and fire it at your own ship to make it invincible as it sails and earn 5 bonus points.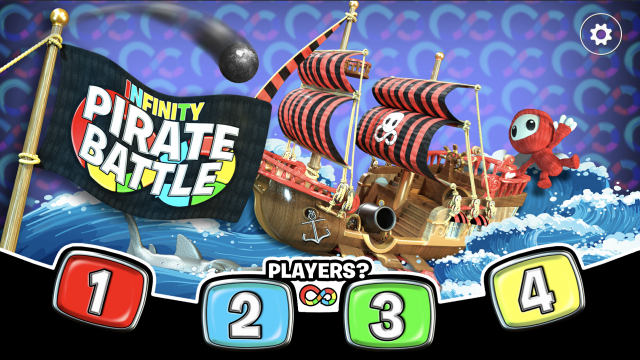 Game Play:
● Choose the number of players between 1 and 4.
● Single player game plays from the red cannon turret.
● Place you finger onto the cannon, draw back the launcher, point and release.
● Simultaneously play, no turns.
● Two minutes per game with displayed timer.
● Earn 1, 2 or 3 points as marked on each ship or earn 5 points when you shoot your own with the "gold cannonball".
● You lose points when you accidentally shoot your own pirate ship.
● The one with the most amount of points at the end is the winner.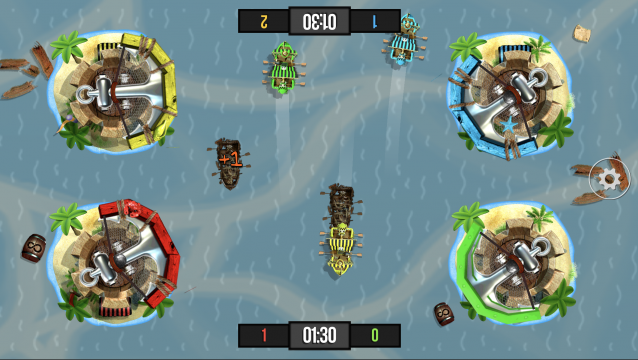 Features:
● Play with CPU on your Gaming Table.
● Play with friends on your Gaming Table.
● Designed for The Infinity Game Table.