Vs Pinball
You want to have a flippin' good time?
VS Pinball is a head-to-head fast paced game that gets faster as you volley the pinball back and forth.
VS Pinball is as straightforward as it is fun, all you have to do is flip your pinball into the net to score goals by tapping the flipper buttons.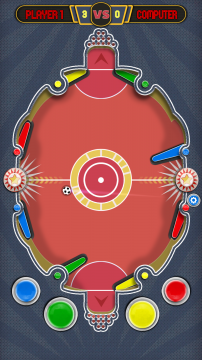 Gameplay
Tap the colors of the corresponding flippers to try and score a goal
Play with one or two hands (or more than two players even)
Prevent your opponent from scoring
First player to 5 points wins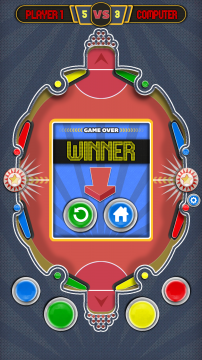 Features
• Single and two player games
• Easy, Medium, and Hard modes when playing against the computer
• Designed and optimized for the Infinity Game Table