SORRY! / NOT SORRY!.... AS YOU BUMP & SLIDE TO THE FINISH!
SORRY! has entertained kids of all ages for generations with this game of sweet revenge. It's an adrenaline filled race as 2-4 players move 'n slide their pawns around the board, and bump the competition back to the start. First player to get all their pawns safely home is the victor!
The INFINITY GAME TABLE is a revolutionary way to play the games you love - LOCALLY or COLLABORATIVELY online.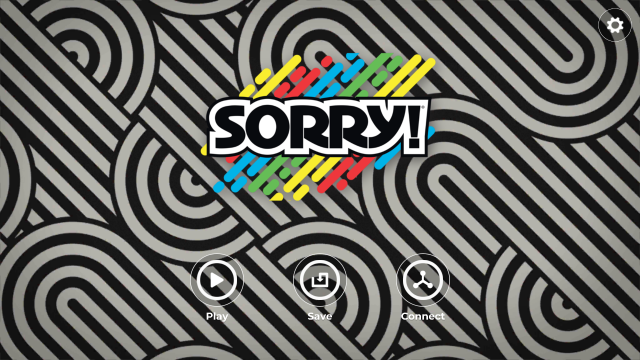 AN OUTSTANDING INTERACTIVE VERSION OF THE ORIGINAL SORRY! GAMEPLAY:
• Tap to draw a card & follow the instructions to make a move.
• Drawing a ONE (1) or TWO (2) card allows the player to move a pawn out of their Start space.
• BUMP competitors' pawns back to their Start by landing or SLIDING directly on the space they occupy.
• A SORRY! card allows players to switch a pawn from their Start into one of the spaces occupied by an opponent's pawn - who gets sent to their Start.
• The first player to have all three (3) pawns reach Home WINS!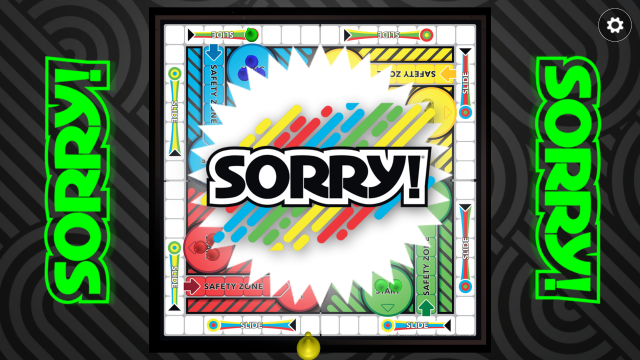 IT'S THE TIMELESS GAME, BUT IMPROVED WITH THESE DIGITAL HIGHLIGHTS:
• LOCAL MULTIPLAYER or CONNECTED PLAY experience for 2-4 people.
• A rich and dynamic 2D game board with 3D pawns.
• Player turn notifications.
• 4 color options for the 3D impactfully animated pawns.
• Fun SFX
• The gameplay is smooth, with tapping the spaces to move a pawn providing an authentic board game experience & much more!
SORRY! is a trademark of Hasbro and is used with permission. © 2023 Hasbro. All Rights Reserved. Licensed by Hasbro.