STEADY HANDS REQUIRED TO OPERATE & WIN!
Another top-selling classic, OPERATION is where players take turns performing operations on Sam, the patient. Earn money for a successful procedure, but make a mistake and the turn ends. Once the 12 operations are complete, the player with the most cash wins! Psst, did you know this game sharpens hand-eye coordination and fine motor skills...well, it does.
The INFINITY GAME TABLE is a revolutionary way to play the games you love - LOCALLY or COLLABORATIVELY online.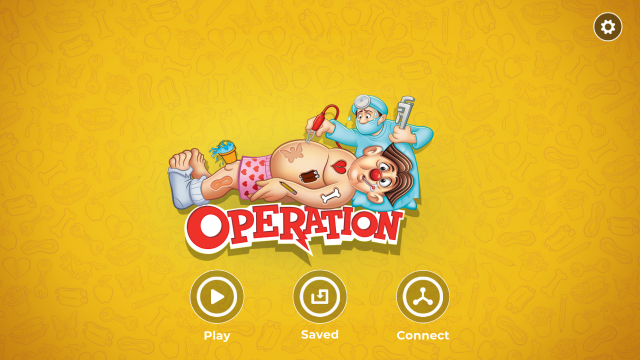 AN ELECTRIFYING INTERACTIVE VERSION OF THE ENDURING OPERATION GAME:
• Play alone or the game will randomly decide who goes first if there are multiple Doctors on call.
• DOCTOR CARDS are drawn at the start of each turn and the player must attempt the Operation listed. The cash amount shown on the card will be rewarded if they can make the repair WITHOUT hitting the cavity border and triggering the Buzzer.
• SPECIALIST CARDS are dealt prior to beginning the game. If a player fails to complete an operation, another player holding the SPECIALIST card for that surgery is immediately given the chance to try - and will be rewarded double if successful.
• The game ends when all 12 surgeries have been done, and the winner is the Doctor with the most money.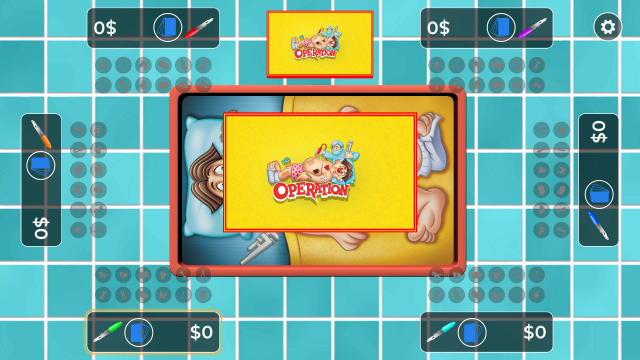 THE GAME YOU LOVE, BUT WITH THESE SPINE-TINGLING DIGITAL HIGHLIGHTS:
• LOCAL MULTIPLAYER experience for 1-6 people.
• Game will build a maze representing the piece once an Operation begins. No two games will be the same!
• The player will use their finger to drag the FUNATOMY piece to its correct position.
• 3D animated, reactionary and engaging original Patient "Sam". And yes, his nose still lights up.
• Classic SFX (including the Buzzer) and graphics to emphasize successes & fails.
• The gameplay is seamless with no Funatomy pieces to lose, just focus on concentrating to pull off as many Operations as you can without setting off the Buzzer!
OPERATION is a trademark of Hasbro and is used with permission. © 2023 Hasbro. All Rights Reserved. Licensed by Hasbro.