Super Word Search
A word game which is fun, enthralling and highly addictive! Super Word Search is definitely a joy of getting addicted! Become a word sleuth. Pick up your choice from thousands of themes. Find the relevant words from the maze effectively. We are bringing you the widest range of themes ranging from films to fashion, books to the animal kingdom and much more. Super Word Search gives you a chance to immerse yourself in the wide world of words. Pick up the letters from the maze to complete the incomplete words and stories. Grab the Hints and get rid of all your confusions. Decode the hidden words in wordfinder from the board and mark it out with a red line on the maze. Earn loads and loads of points to become the sole expert of words. Designs and crisp interface that will take your interest in language a notch higher.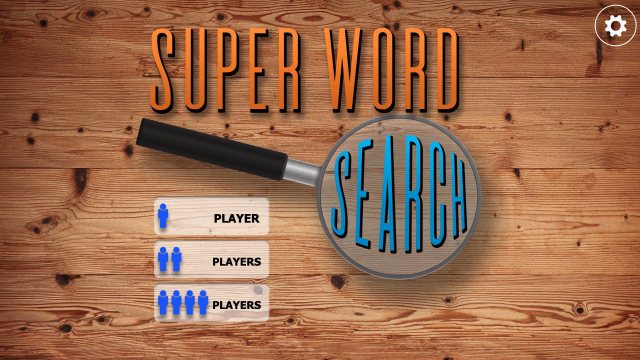 Race with the time, search your words faster to win. Unscramble the anagrams together and earn more and more points. Arrange a tournament and get together with Super Word Search, an ideal activity adding color to your brain!
This is not an online game as you'll need to face your opponent across the Infinity Game Table.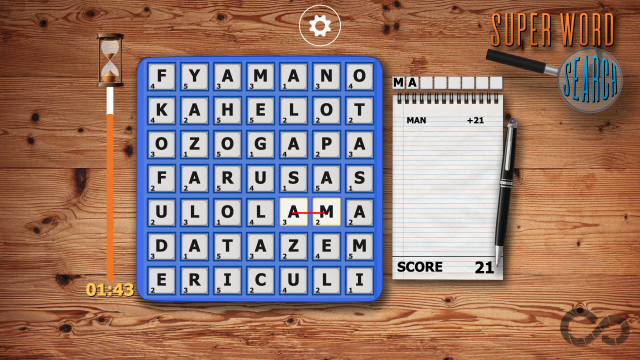 Features:
● One, two or four players.
● Four different languages to choose from.
● Designed for the Infinity Game Table.