THE STRATEGY GAME WHERE YOU HAVE TO KNOW WHICH MAN TO MOVE.
An ancient strategy game, CHECKERS is a head-to-head battle between two opponents - each has TWELVE (12) Men - one side has light pieces, the other dark. Players alternate turns moving a piece diagonally forward to an unoccupied adjacent square. However, if the opposition has a piece there, a player would jump the one square to the empty space beyond it to CAPTURE that piece. Once a piece reaches the opposition's KINGS ROW (first row), that piece is CROWNED and gains the ability to move both forwards and backwards. The player to capture all of the opponent's Men and Kings - WINS!
The INFINITY GAME TABLE is a revolutionary way to play the games you love - LOCALLY or COLLABORATIVELY online.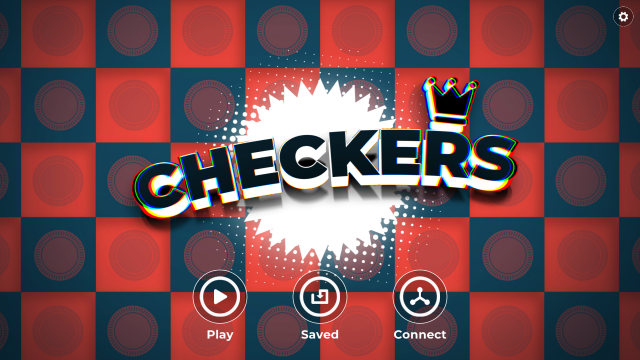 AN EXCITING INTERACTIVE VERSION OF CLASSIC CHECKERS GAMEPLAY:
• Players select their color choice of CHECKER PIECES (Light or Dark). The player with the dark set will go first.
• Only the dark squares are used for gameplay,
• One (1) move per turn.
• Each set has 12 pieces known as MEN.
• The game ends once all of the opponent's pieces are captured or cannot move.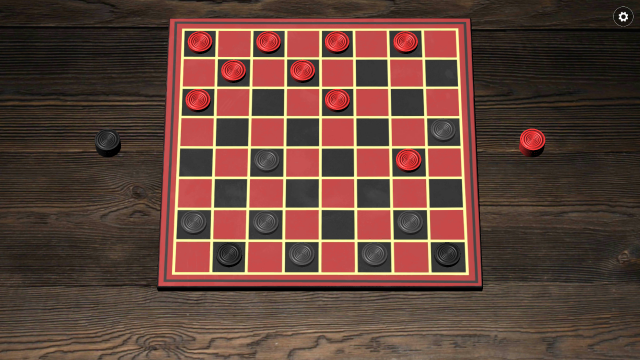 IT'S THE CLASSIC STRATEGY GAME, BUT BETTER WITH THESE CRAFTY HIGHLIGHTS:
• LOCAL MULTIPLAYER or CONNECTED PLAY experience for 1-2 players.
• A 2D game board with 3D pieces.
• Player Game Piece Color/Set selection.
• Automatic game set up.
• Player turn notifications.
• 2 sets of 3D pieces / Tap a piece to show valid moves (perfect for beginners).
• No end of game clean up needed & never lose another piece!
• The gameplay is seamless with automated rules, yet this digital version let's you play face-to-face for an authentic board game experience.