Brainfrog
Brainfrog is a clever and cute retro-style brainteaser for one player.
You control up to 16 frogs in 16 screens at the same time,
each frog making the same moves as you touch the buttons.
Collect all diamonds to win a level, avoid the bubbles or shoot them,
but make sure your frogs' energy level doesn't reach zero.
Start with one screen and add more screens for every level finished.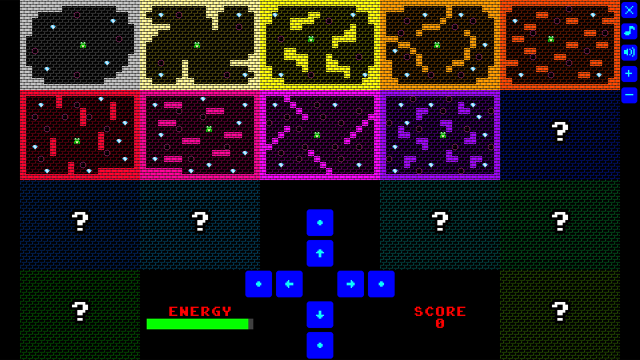 Gameplay
Use the directional buttons to move your frogs,
and the shoot buttons to shoot the bubbles.
Collect all diamonds in a screen to finish it.
Touching a bubble will kill the frog.
After each level finished, one more screen will be added,
so it gets more and more difficult to win.
You can select levels so you don't have to play from start again.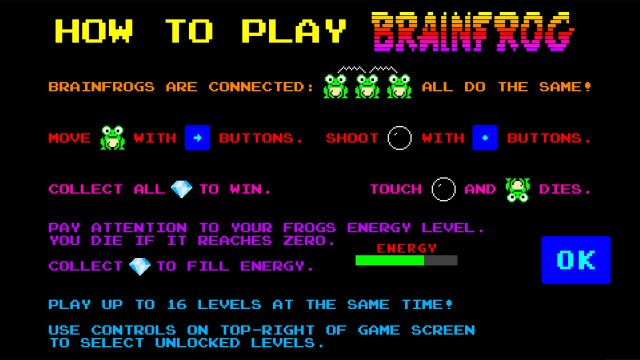 Features
• Single Player
• Easy to understand, hard to master brainteaser.
• Cute retro style graphics, sound, and music.
• Play up to 16 levels at the same time.
• Select level to start at, or continue where you left off.
Designed by Yoda Zhang, optimized for your Infinity Game Table.