Speedy Service
Welcome to Speedy Service, a game that is easy to learn, but difficult to master. In this game you are a restaurant worker who wears many hats. You're the hostess, waitress, busboy and cashier all in one.
Gameplay is quite simple. Quickly seat your customers, take their order, serve their food, get paid…and don't forget to clear their tables so you can seat the ever-growing line of waiting customers.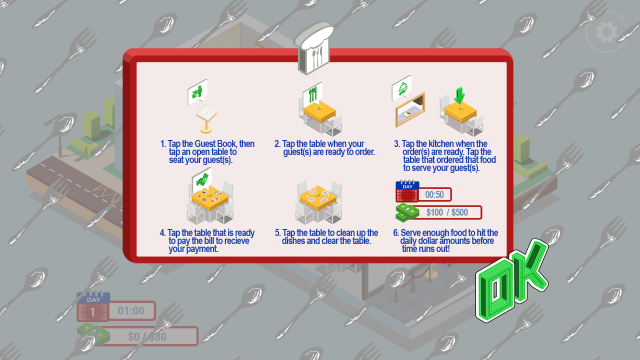 Gameplay
Your goal is to serve enough food to reach your daily dollar amount before the time runs out. Hitting your dollar amount will add more time and a new daily amount goal.
How far you can go before you go crazy??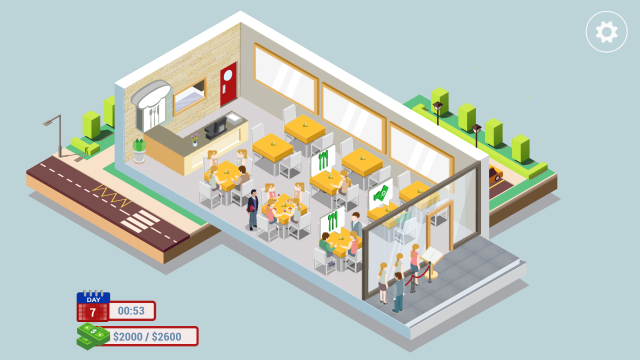 Features
• Frantic One Player Action
• Stylized 2D game art.
• Track and save your high score