GET CRAZY WITH COLOR AND UNLEASH YOUR INNER ARTIST
Coloring books have been popular for over a century for good reason - they help teach hand-eye coordination, color theory, and creativity. More recently, they've gained popularity among adults as a form of relaxation. The Color Creates Coloring Book offers something for people of all ages to enjoy, unwind and be artistic.
INFINITY GAME TABLE is the best way to play the games and activities you love!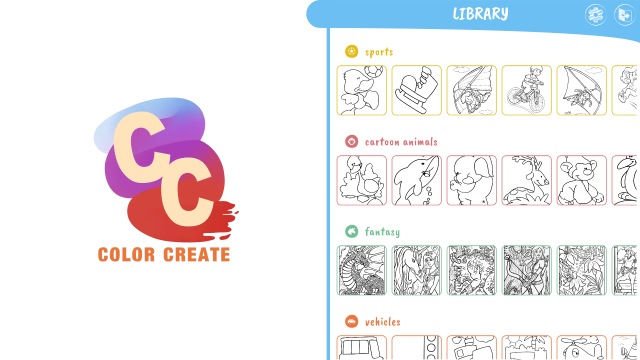 A CREATIVE INTERACTIVE TWIST ON THE TRADITIONAL COLORING BOOK:
• Start the single user experience by selecting an image from a variety of different themes - includes options to suit a variety of ages/complexities.
• Make a selection by tapping on an image to open it in the Coloring Screen - this applies to new or previously started works to resume coloring.
• Easily adjust the COLOR PALETTE, COLORING MODE and BRUSH STYLES.
• There is a wide range of COLOR PALETTES to choose from.
• Four (4) BRUSH STYLES to suit all preferences.
• To color in a section, TAP or SWIPE - it's up to you!
• The EDITING STAGE allows users to add textures and filters for depth and personalization of a piece.
• The experience is only complete when the artist feels it's finished.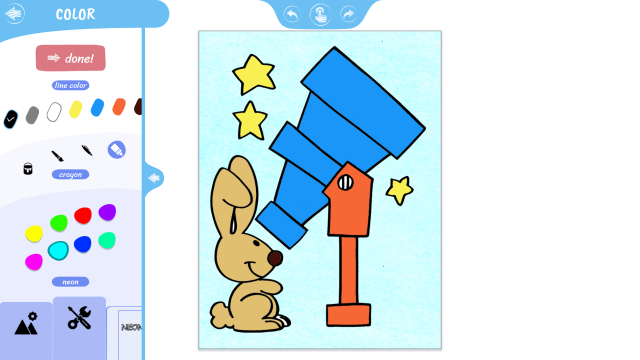 IT'S A CLASSIC COLORING BOOK, BUT REVOLUTIONARY WITH THESE COLORFUL DIGITAL HIGHLIGHTS:
• Single user experience.
• A robust selection of images to color. Themes include: Basic, Animals, Cute, Floral, Culture, Abstract, Places, Holiday, Fantasy, Food, Lifestyle, Mandalas, Patterns, and Word Art.
• Rotate, zoom in/out of the image.
• COLOR PALETTES include: Basic, Essential, Rainbow, Neon, Pastel, Metallic, Vintage, Ombre & more!
• Four (4) BRUSH STYLES: Solid, Paint Strokes, Pen Ink, Crayon Scribble.
• Two (2) COLORING MODES: Tap or Swipe.
• The Editing Tools includes: Line Color, Merging Textures, Adjustment of Image Properties, & Filters.
• Store, download and share completed works with a QR code.
• Ages: Suitable for everyone
• No dried out paint or messy tubes, no broken crayons, no pencil sharpener needed, no ink to stain your fingers - just good clean fun!
• And no clean up!
• Unlimited hours of entertainment.