Crossy Word
A GAME WHERE EVERY LETTER COUNTS
Welcome to Crossy Word, a Criss-Crossing Word Game!
Crossy Word is an innovative version of the traditional "Crosswords" board puzzle.
Crossy Word is a word game that is challenging and entertaining fun where 2 to 4 players take turns placing words horizontally or vertically in a crossword formation.
Create and place words on the 15-by-15 tile board and earn points. Once all the tiles are placed, the player with the most points is declared the winner.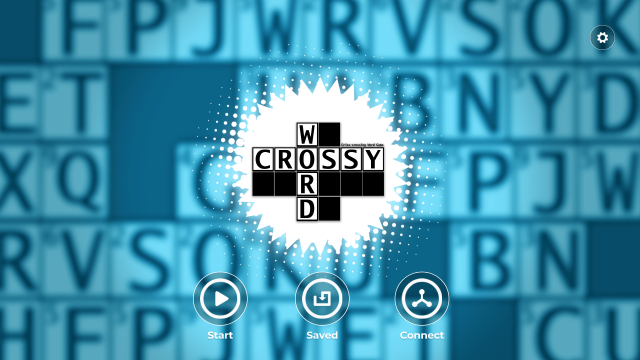 Game Play
Players are given 7 Letter Tiles on their RACK.
The first word must be placed down over the center STAR/DOUBLE WORD multiplier.
Players take turns laying down words, exchanging Letter Tiles or passing.
Using all SEVEN (7) Letter Tiles in one turn is a BINGO and awards 50 ADDITIONAL BONUS POINTS!
The game ends when there are no more tiles left and a player has placed their last Letter Tile.
The person with the most points wins!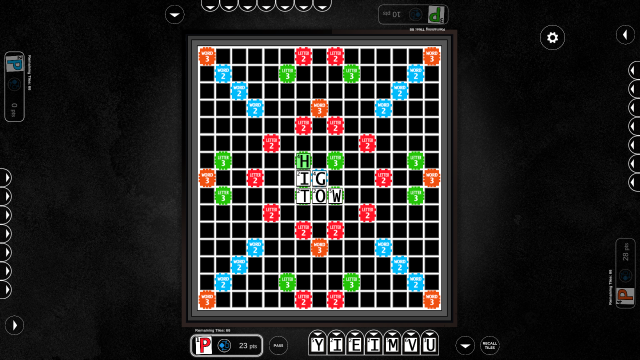 Features
• LOCAL MULTIPLAYER or CONNECTED PLAY experience for 2 - 4 players
• Includes TWO game modes: Play the DEFAULT MODE with no in-game dictionary and manual challenges or turn on the HOUSE RULES to use the Dictionary with Automatic challenges
• Game board auto-rotates to the active player
• Automated rules & scoring
• The players' Word Tiles are hidden; tapping the tray will reveal its letters
• No end-of-game tile clean-up necessary
• Designed and optimized exclusively for The Infinity Game Table