Mad Dash is a crazy frenzy quick die grabbing game for all ages.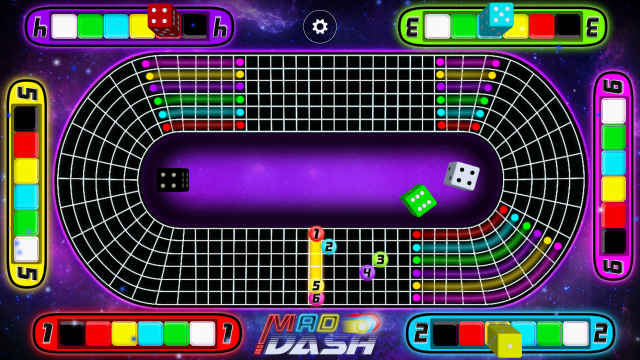 Mad Dash is a very fun parlor game from the makers of the Infinity Game Table. The object of the game is to race around the track and be the first one to finish. On the start of GO!, the 6 different colored dice roll in the center and you have 3 seconds to pick one to advance your color that number. That's all there is to it BUT the Mad part is the Dice roll every 3 seconds so you better be quick or you will be left in the Dust!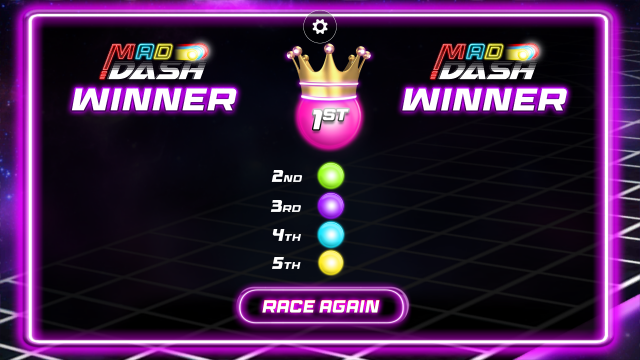 Features:
● Play with 2 to 6 people LOCALLY on your Infinity Game Table.
● Addictive game play.
● Designed for The Infinity Game Table.