Tapple
Tapple is the award-winning, fast-paced word game from TheOp!
Tapple gives players a rush of excitement as they race to beat the clock!
Challenge friends and family to tap letters of the digital wheel as you come up with words for various categories before the ten-second timer runs out!
Just say a word, beat the timer and win!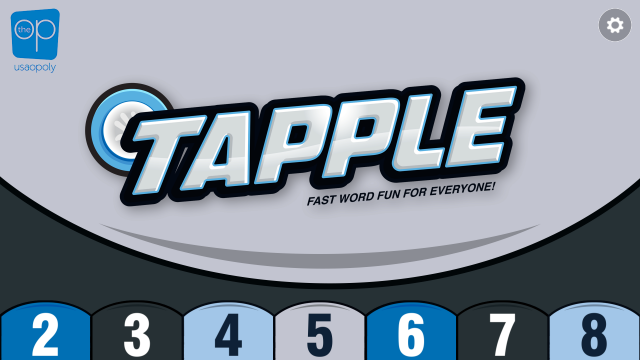 Gameplay
• Two to eight player games.
• "Easy" and "Advanced" play modes allow fun for all ages.
• Over 100 AI selected categories.
• Tap the letter(s) and say your word.
• Game advances where you play between one to three words.
• Challenge your opponent's word by tapping the hand in the center of the game.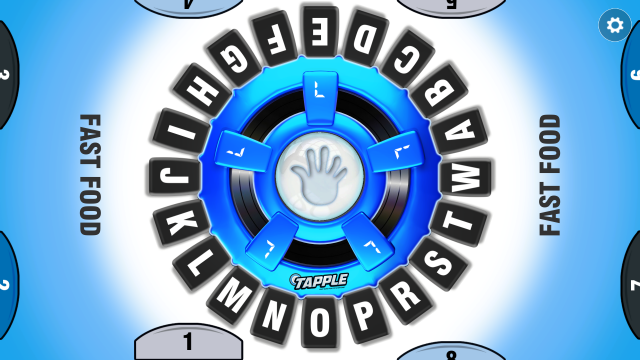 Features
• Colorful, stylish graphics
• Exciting and quick game play sessions
• Designed and optimized exclusively for The Infinity Game Table
Tapple, The Op and USAopoly are trademarks of USAopoly, Inc. Copyright © 2023 by USAopoly, Inc. All Rights Reserved.