BE THE BIGGEST PROPERTY TYCOON ON THE BLOCK!
One of the bestselling board games of all-time, MONOPOLY has delighted players for generations. Roll the dice to travel the board in an attempt to snap up properties and participate in auctions to collect all the properties of one color, then develop them with houses and hotels to become the wealthiest player - all with the goal to bankrupt the competition (other players) to win the game.
The INFINITY GAME TABLE is a revolutionary way to play the games you love - LOCALLY or COLLABORATIVELY online.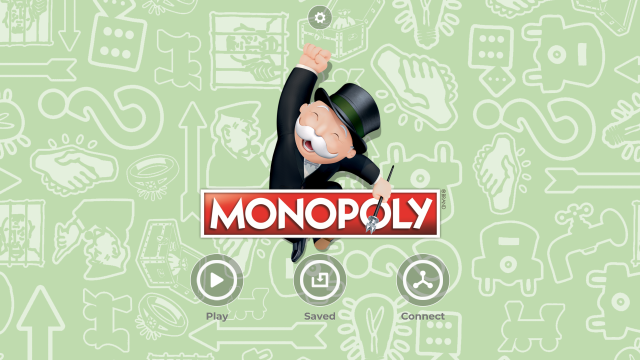 A PERFECT INTERACTIVE VERSION OF THE ORIGINAL MONOPOLY GAMEPLAY
• Players drag the Token of their choice to their area of the table to claim it & receive $1500 from the Banker to begin the game.
• Land on a property and if it's not owned, BUY IT or PASS - and that property will go up for AUCTION. Initial Bids start at $10.
• Need MONEY? Sell property or get a MORTGAGE - only if it has no structures on it.
• Put up to 4 HOUSES on each property, then replace the 4 houses with a HOTEL.
• CHANCE CARDS trigger an action that will affect a player - mostly relocating the Token....like GO TO JAIL.
• COMMUNITY CHEST CARDS trigger an action to affect a player or another player in the game...like giving a player money, a fee for a service, or if they are unlucky GO TO JAIL.
• Get out of JAIL by using a GET OUT OF JAIL FREE card or pay a $50.00 fine.
• A player will go BANKRUPT and be removed from the game if they cannot pay what they owe in taxes, rent or fines.
• The game ends when there is only one player (with a monopoly on the real estate market) left.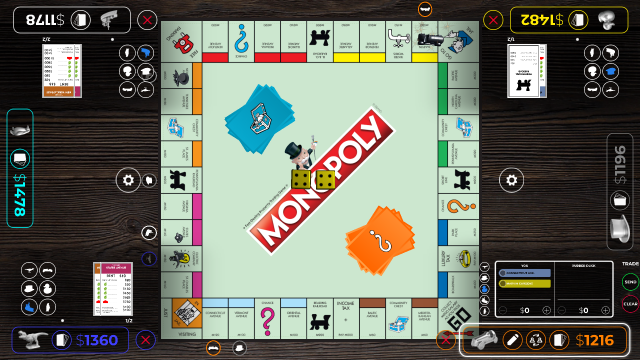 IT'S A CLASSIC MONOPOLY GAME, BUT SUPER RICH WITH THESE HIGHLIGHTS:
• LOCAL MULTIPLAYER or CONNECTED PLAY experience for 2-6 people.
• Interactive 3D animated dice.
• 8 3D classic player Tokens / Auto move or tap to move options.
• An automated Banker handles all the property and building transactions, as well as taxes & fines.
• The gameplay is smooth as many of the game rules can be automated.
• A rich, dynamic and visually stunning game board.
• House Rules
The MONOPOLY name and logo, the distinctive design of the game board, the four corner squares, the MR. MONOPOLY name and character, as well as each of the distinctive elements of the board, cards, and the playing pieces are trademarks of Hasbro for its property trading game and game equipment used with permission. © 2023 Hasbro. All Rights Reserved. Licensed by Hasbro.