IN THE WAR FOR THE BOARD THERE CAN BE ONLY ONE KING!
The oldest, most enduring strategy games of all-time, CHESS improves decision-making skills, memory and brain function. Two players locked in a face-to-face battle of the checkered board take turns to move their pieces with the ultimate goal of capturing the opponent's King for a CHECKMATE and the win. Sounds simple enough, except it's not....
The INFINITY GAME TABLE is a revolutionary way to play the games you love - LOCALLY or COLLABORATIVELY online.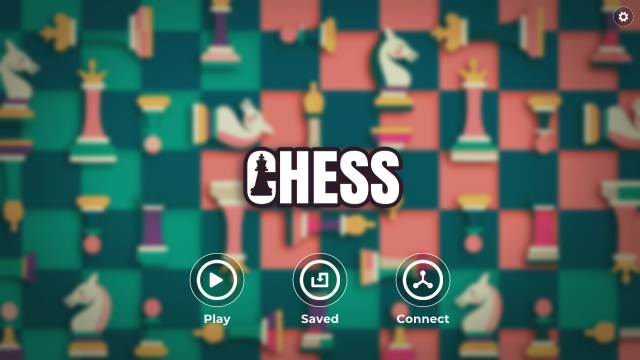 AN INCREDIBLE INTERACTIVE VERSION OF CLASSIC CHESS GAMEPLAY:
• Players select the color GAME PIECE SET of their choice (Light or Dark). The player with the light set will go first.
• One (1) move per turn.
• Each set has 16 pieces: 1 King, 1 Queen, 2 Rooks, 2 Bishops, 2 Knights, 8 Pawns.
• Each PIECE has it's own move: KING, QUEEN, ROOK, BISHOP, KNIGHT, PAWN.
• A move that renders the opponent's King vulnerable is called a CHECK.
• The game ends when a move results in a CHECKMATE, meaning a player's piece would successfully capture the opponent's KING.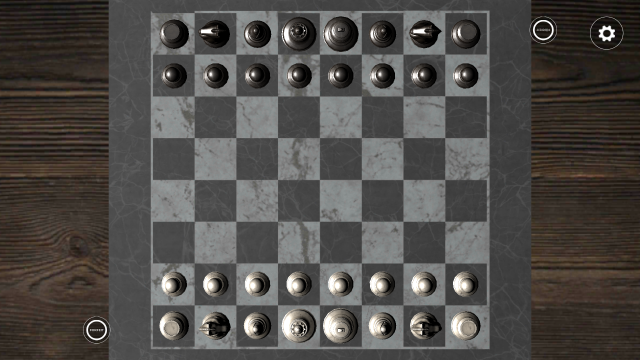 IT'S THE ULTIMATE STRATEGY GAME, WITH THESE DIGITAL HIGHLIGHTS:
• LOCAL MULTIPLAYER or CONNECTED PLAY experience for 2 players.
• A 2D game board with 3D pieces.
• Player Game Piece Color/Set selection.
• Automatic game set up.
• Player turn notifications.
• 2 sets of 3D pieces / Tap a piece to show valid moves (great for beginners).
• No end of game clean up needed!
• The gameplay is seamless with automated rules, yet this digital version let's you play face-to-face for an authentic board game experience.