MR. BODDY HAS BEEN MURDERED IN HIS OWN MANISON! CAN YOU FIGURE OUT WHICH OF HIS GUESTS KILLED HIM?
CLUE is a classic detective board game where players search a mansion to figure out who killed its owner.
Travel from room to room suggesting possible murderers and murder weapons, disprove your opponent's theories, and deduce the correct murder scene before the murderer can get away.
The INFINITY GAME TABLE is a revolutionary way to play the games you love – Locally or Collaboratively online.
AN INTERACTIVE VERSION OF THE TIMELESS "WHODUNIT"
- Each player chooses from one of the classic characters.
- Travel the mansion's halls in a new immersive way.
- Rule out suspects, weapons, and locations in your detective notepad.
- Accuse the correct murderer to win the game!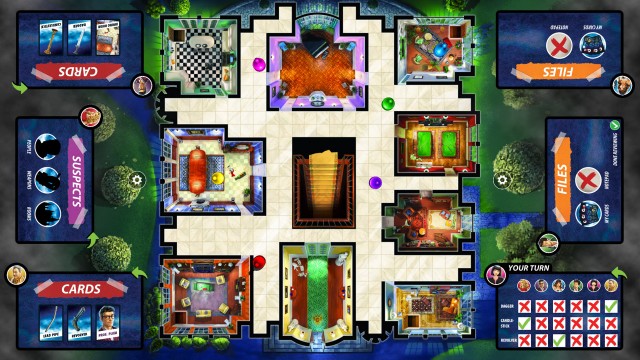 Features
• Local Multiplayer or CONNECTED Play for up to 6 players
• A rich dynamic and visually stunning game board with 3-D pieces
• Immersive animations and sound effects
• Semi-automatic note taking so you never miss the action.
• Quick gameplay set up so you can get to playing immediately.
Developed for the Infinity Game Table by Graphite Lab
CLUE, CLUEDO and all related characters are trademarks of Hasbro and are used with permission. © 2023 Hasbro. All Rights Reserved. Licensed by Hasbro.